There are many ways to contribute to Jones College Prep. Friends of Jones coordinates a variety of fundraisers throughout the year to help support Jones in areas that CPS funding does not cover. The funds raised have been used to purchase computers, software, laptops, athletic uniforms and travel, classroom technology and supplies, as well as underwrite professional development, field trips and countless other rewarding projects that benefit our entire student body and keep JCP among the most successful high schools in the state and the nation.
SUPPORT THE 2020-2021 ANNUAL FUND!!
Our 2020-21 annual fund campaign is officially underway. A meaningful gift from you, in any amount, is a meaningful gift to the FOJ campaign. 100% participation by the JCP family demonstrates that our community is deeply committed to supporting its mission and the Grad at Grad values of Jones College Prep.
You can contribute in any of the following ways:
Appreciated stock purchased over a year ago may be donated and a tax deduction is taken for the full market value of the gifted stock as of the date of the gift (up to 30% of adjusted gross income) and because the stock is donated rather than sold, there is no capital gains tax. (Please consult your tax advisor). If you would like to donate stocks/securities from a brokerage account, please initiate a direct wire transfer with your broker to Friends of Jones. Our account info is Ameritrade DTC: 0188, Account Name: Friends of Jones (account number available upon request). Please have your broker indicate your name and acknowledgment information. Please notify FOJ at treasurer@friendsofjones.org immediately after the transfer by emailing your name, address, telephone number, stock name with the CUSIP code and number of shares transferred so we know who to thank for the donation.
You may donate to Friends of Jones from your Charitable Gift Fund by contacting the fund and asking to designate FOJ as a donation recipient or log in to your Giving Account and enter FOJ (Tax ID #36-4417670).
Jonathan Adams
Abena Agyeman-Bugyei
Carlos Alfaro
Alex Andrade
Grace Armstrong
Kimberly Bahna
Paul Bartolai
Richard Benjamin
Blackbaud Giving Fund
Janice Cabaltica
Julie Chesne
Bo Ping Chow
Deborah Cohen
Barbara Danis
Rebekah Dousias
Julie Edwards
Suzanne Falck
Ruslana Friedman
Kara Gibney
Veronica Gomez
Justice Goodman
Peter & Jana Gotsch
Jared Green
Jacqueline Hatch
Rebecca Healy
Eunhee Hong
Pamela Horan-Bussey
Jen Huberman-Shlaes
Simona Katona
Tricia Koning-Llewellyn
Monica Kuzma
George Langford
Pamela Lannert
Ainhi Le
Jenny Lee
Linda Ling
Suzanne Loose
Doreen Lubeck
Claudia Martin
Michael Maxwell
Latrice McArthur
Linda McJessy
Claudia Mendelson
Shannon Mettelman
Michelle Mitchell
Megan Mortensen
Hans Nelson
Laura Nelson-Garlati
Jenny Novakovic
Tija O'Brien
Rachel O'Mara
Rita Parida
Laura Patrick
Jenni Pencyla
Anne Penniston
Christina Perez
Lindsay Philbin
Clayton Press
Ronald Pullie
Lisa Rakic
Marina Raykin
Malinda Riley
Donald Roseen
Theresa Ross
Therese Rowley
Samuel Krom Foundation
Peter Shearn
Trina Sheridan
Elizabeth Siegel
Keith Solomon
Kim & Matthew Stauber
Cheryl Strzechowski
Sara Talsma
Judy Sutton Taylor
Dana Thomas
Lisa Toerne
Union Bank
Gred Video
Nancy Ward
Brian West
Megumi Yamakoshi
Jianhua Zhao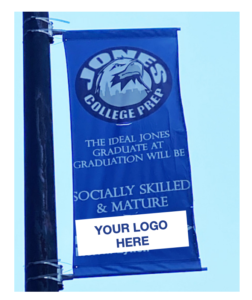 CORPORATE SPONSORSHIP SOUGHT FOR STREET BANNERS
Is your company or business interested in supporting one of the best schools in the state? Friends of Jones has secured clearance to sell 31 light post banners around our school on State, Harrison, Dearborn, and Polk Streets.
The banners are available to businesses for $2,000, $3,000 and $5,000 sponsorships, depending on location and other benefits provided, and each will include the sponsor's name/logo along with a Jones College Prep mission message.
Money raised will be used to support Jones College Prep, funding items the school needs that are not covered by the CPS budget.

Learn more about the various Sponsorship Levels. View the map of banner locations. Ready to commit?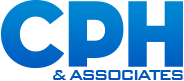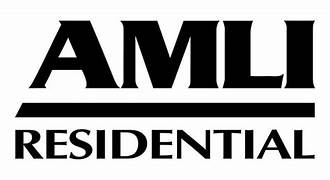 GIVE WHEN YOU SHOP!
Amazon Smile – It's exactly the same as shopping at amazon.com, but Jones gets a portion of your purchase price when you go through smile.amazon.com. Be sure to add the link in your bookmark bar as a reminder to use Amazon Smile.
iGive – Merchants contribute to our school when you buy from them online.
WE NEED YOU
TO MAKE OUR ONLINE AUCTION A SUCCESS!
Every Spring, Friends of Jones runs an online auction as another way to raise funds for our school. Our success each year depends largely on donations from families and the people they know. We want this auction to be our best yet! Please consider securing/donating: gift cards in any demonination; sports tickets; Lollapalooza or concert tickets; stays at vacation homes; special event opportunities; unique experiences not available to the public, etc.
Items and forms can be dropped off in the Jones main office, Attn: Friends of Jones Online Auction.
Contact onlineauction@friendsofjones.org with questions or forms.
SPRING BENEFIT SPONSORSHIP
HELP US CELEBRATE EXCELLENCE AT JCP
BY BECOMING A SPRING BENEFIT SPONSOR
Becoming a Spring Benefit sponsor is a great way for businesses and individuals to make a significant impact. We are seeking sponsorships that range from $1,000 – $10,000. Sponsors help us underwrite the event so that the funds we raise that evening will go toward benefitting the students and programs at our school.
As a sponsor, you will receive tickets to the event. In addition, your name/logo will receive exposure to over 250,000 people during the online auction, as well as will be displayed on monitors at the Benefit.
Click here for more information about Benefit Sponsorship. Download the Benefit Sponsorship form here.
Please contact benefit@friendsofjones.org for questions or more information on becoming a Benefit sponsor.
SUMMER PROGRAM
HELD IN JULY
8:00 AM-12 PM DAILY
MONDAY THROUGH FRIDAY
Friends of Jones believe that the first step to successful high school experience is Freshman Connection. Freshman Connection is a two-week summer program offered to all rising freshmen that helps build the culture of unity and inclusion that characterizes the student body.
Chicago Public Schools no longer funds Freshman Connection, therefore, Friends of Jones works diligently to raise funds so that EVERY JCP FRESHMAN can attend. But we need your help.
The cost of Freshman Connection is paid for solely by donations from parents and guardians.
The cost of the Freshman Connection program is roughly $65,000 each year. In order to cover this cost, the suggested family donation is $250. Any amount families are able to donate is welcome and appreciated. If you are able, please consider making a donation above the suggested amount in order to provide this program to all our students.
Through your generous donations, Friends of Jones will be able to provide this experience to all incoming freshmen – regardless of their ability to donate.
FOJ is a 501(c)(3) organization. Your contribution to Friends of Jones is tax-deductible to the fullest extent of the law. The Friends of Jones tax ID is 36-441-7670. Your tax-deductible acknowledgment will be sent via email or USPS. Please retain for your records.