There are many ways to contribute to Jones College Prep. Friends of Jones coordinates a variety of fundraisers throughout the year to help support Jones in areas that CPS funding does not cover. The funds raised have been used to purchase computers, software, laptops, athletic uniforms and travel, classroom technology and supplies, as well as underwrite professional development, field trips and countless other rewarding projects that benefit our entire student body and keep JCP among the most successful high schools in the state and the nation.
SUPPORT THE 2020-2021 ANNUAL FUND!!
Our 2020-21 annual fund campaign is officially underway. A meaningful gift from you, in any amount, is a meaningful gift to the FOJ campaign. 100% participation by the JCP family demonstrates that our community is deeply committed to supporting its mission and the Grad at Grad values of Jones College Prep.
You can contribute in any of the following ways: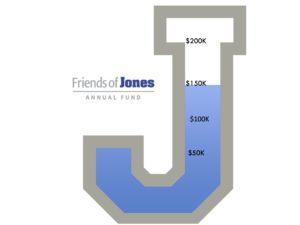 Appreciated stock purchased over a year ago may be donated and a tax deduction is taken for the full market value of the gifted stock as of the date of the gift (up to 30% of adjusted gross income) and because the stock is donated rather than sold, there is no capital gains tax. (Please consult your tax advisor). If you would like to donate stocks/securities from a brokerage account, please initiate a direct wire transfer with your broker to Friends of Jones. Our account info is Ameritrade DTC: 0188, Account Name: Friends of Jones (account number available upon request). Please have your broker indicate your name and acknowledgment information. Please notify FOJ at treasurer@friendsofjones.org immediately after the transfer by emailing your name, address, telephone number, stock name with the CUSIP code and number of shares transferred so we know who to thank for the donation.
You may donate to Friends of Jones from your Charitable Gift Fund by contacting the fund and asking to designate FOJ as a donation recipient or log in to your Giving Account and enter FOJ (Tax ID #36-4417670).
Shazia Abdullah
Steven Aks
Karin Alfaro
Angela Alonzo-Onate
Danny Alpert
Rachel Alvarez
Maria Amoruso
Eric Anderson
Karen Anderson
Eric Aponte
Jill Attkisson
Grace Armstrong
Jesus Ayala Jr.
Rebecca Bacote
Kimberly Bahna
Bank of America
Paul Bartoli
Brian Basler
Nancy Bason
Shalimar Beekman
Richard Benjamin
Melissa Berman
Gina Bernardi
Ana Bezerra
Jennifer Biggs
Patricia Blagojevich
Fran Boord
Kathleen Brady
Laura Brauer
Sara Broderick
Patricia Hanlon Burke
Amanda Byrd
Janice Cabaltica
Deana Caccavale
Ray Carso
Norma Castrejon
Anna Cervantes
Michelle Chambers
Joseph Chan
Darlene Chappell
Michelle Charles
Tiffany Chiang
Cameron Christo
Steven Clancy
K.K. Cleland
Katy Clusen
David Comp
Alexander Condrell
Randall Cone
Anne Coon
Patricia Cortes
Vicki Crockett
Pamela Crowell
Anthony Solis Cruz
Susana Cuadros
Yinghong Dai
Stacie Daley
Paul Danao
Barbara Danis
Kimberly Danna-Mulick
Jitendra Dassani
Derek Dattner
Carol Deely
Samantha Dekoven
Dina DeLaurentis
Michelle DeMent
Cathy Demille
Julie Deprey
Danielle Deutsch
Michelle Drake
Jeffrey Dunning
Julie Edwards
Rose Eisenberg
Rachel Ellis
Claire Etaugh
Amy Fanale
David Fisher
Evelyn Fitzgerald
Michael Flynn
Ruslana Friedman
Andrew Geer
Scott Gelling
Edward Gorshman
Jacqueline Gilson
Berry Global
Larry Goldman
Elina Golod
Veronica Gomez
Jessica Goodman
Mary Goodrich
Peter Gotsch
Peter Gottlieb
David Gottschall
Jared Green
Maria Greenberg
Emily Haberkamp
Michele Hakimian
Lisa Hale
Matthew Hamada
Brian Hand
Nicole Handzel
Katie Hanson
Shawna Hanson
Joseph Harrison
Elizabeth Hattel
Cassandra Hatto
Lindsey Hayes
Heather Hendrickson
Henry Crown and Company
Troy Hilbrands
Douglas Hinckley
Peter Hirsch
Agnes Hong
David Hope
Jennifer Huberman-Shlaes
Eric Huffman
Michael Hulett
Kathy Im
Young Im
Dwight Irwin
Roni Jackson
Marc Jacobs
Leslie Janes
Laura Jansen
Justin Jentes
Joyce Jones
Onna Jones
Chris Johnston
Melinda Johnston
Jami Josefson
Niki Jungwirth
Steven Kaleel
Simona Katona
Kenneth Kaufman
Jessica Goodman
Julia Keller
Rachel Kelley-Gross
Jen Kenny
Elizabeth Kent
Michelle Kerr
KeyBank Foundation
Tina Khaunte
Jacqueline King-Papadopoulos
Leticia Kim
Reeve King
Kirkland & Ellis Foundation
Derek Kobets
Ravi Kodavarti
Amy Koch
Tricia Koning-Llewellyn
Jah-Won Koo
Andrea Korte
Monica Kuzma
Thomas Lally
Margarita Lamas
George Langford
Monica Lasky
Carol Leonard
Daniel Christopher Leonard
Michael Leyden
Cai Ying Li
Yu Ling Li
Lincoln Financial Group
Tammi Longsjo
Suzanne Loose
Sheila Lothian
Doreen Lubeck
Eve Ludwig
MacArthur Foundation
Stacy MacLowry
Michelle Mada
Daniel Mahoney
Kristen Mandujano
Jeremy Manier
Mary Catherine Marco
Kimberly Marinaro
Diann Marquis
John Martin-Eatinger
Mary Clare Maxwell
Ashanti Mayberry
Katherine McConnell
Linda McJessy
Patti McNichols
William McNamara
Colleen McNulty
Jennifer Meints
Jeanne Mellett
Nenad Milenkovich
Joseph Minogue
Michelle Mitchell
Ian Morris
Patrick Mortensen
Christy Mueller
MUFG
Colleen Mulcahy
Karen Muller
Stephanie Munoz-Navarro
Roger Murray
Jennifer Napoli
Cheryl Necheles
Hans Nelson
Andrew Newmark
Michelle Ng
Cynthia Noble
Alain Patrick Nono
Annie Line Nono
Norah O'Brien
James Ostry
Slawomira Ottenfeld
Timothy Ottenfeld
Nikki Panatera
Snigdha-Rita Parida
Laura Patrick
Laura Patterson
Jenni Pencyla
Anne Penniston
Thomas Perrine
Janelle Peterson
Cynthia Phelan
Kimberli Piehl
Melissa Pillman
Elizabeth Poduska
Kathy Port-Gac
Tracy Portnoy
Leo Post
Joseph Powers
Jill Daly Pretorius
Jeanine Quinn
Sheila Quinn
Mark Radenbaugh
Katharine Ragozzino
Lisa Rakic
Karen Ranquist
Aaron Rapport
Marina Raykin
Chris Rettke
David Richardson
Megan Riley
Tracy Robinson
Nick Roder
Noelle Repetto
Donald Roseen
Barry Rosenberg
Theresa Ross
Mary Ryan
Kathy Wong Saines
Eric Sanders
Mario Santos
Laura Schram
Carla Schubring
Bonita Schulgasser 
Deborah Schwan
Peter Shearn
Sandra Sheinin
Cathy Shrifter
Elizabeth Siegel
Sabrina Simo
Charla Simon
Michael Siska
Benjamin Smith-Donald
Keith Solomon
Frank Sommese
Kelli Sorkin
Megan Stalder
David Stewart
Esther Storrie
Cheryl Strzechowski
Ardita Tali
Sara Talsma
Man Kuen Tam
Judy Sutton Taylor
Lovisa Tedestedt
Margaret Ann Temple
Michelle Theis
Dana Thomas
Erika Thomas
Lisa Toerne
Panarea Tsilimigras
Maurizio Ursetta
Rodney Vautier
Gred Video
Susan Viti
Sharon Walsh
Michael Weed
Kevin Weinstein
Margo Weinstein
Bart Weldon
Audrey Wennink
Cheryl Williams
Matthew Wood
Scott Wood-Prince
Joan Wroblewski
Mark Yee
Anne Zagota
Kathryn Zalewski
Jian Hua Zhou
Ann Zwick
SUMMER PROGRAM
HELD IN JULY
8:00 AM-12 PM DAILY
MONDAY THROUGH FRIDAY
Friends of Jones believe that the first step to successful high school experience is Freshman Connection. Freshman Connection is a two-week summer program offered to all rising freshmen that helps build the culture of unity and inclusion that characterizes the student body.
Chicago Public Schools no longer funds Freshman Connection, therefore, Friends of Jones works diligently to raise funds so that EVERY JCP FRESHMAN can attend. But we need your help.
The cost of Freshman Connection is paid for solely by donations from parents and guardians.
The cost of the Freshman Connection program is roughly $65,000 each year. In order to cover this cost, the suggested family donation is $250. Any amount families are able to donate is welcome and appreciated. If you are able, please consider making a donation above the suggested amount in order to provide this program to all our students.
Through your generous donations, Friends of Jones will be able to provide this experience to all incoming freshmen – regardless of their ability to donate.
GIVE WHEN YOU SHOP!
Amazon Smile – It's exactly the same as shopping at amazon.com, but Jones gets a portion of your purchase price when you go through smile.amazon.com. Be sure to add the link in your bookmark bar as a reminder to use Amazon Smile.
iGive – Merchants contribute to our school when you buy from them online.
CORPORATE SPONSORSHIP SOUGHT FOR STREET BANNERS
Friends of Jones has secured clearance to sell 31 light post banners around our school on State, Harrison, Dearborn, and Polk Streets.
The banners sell for $2,000, $4,000 and $6,000, depending on location, and each will include the sponsor's name along with their choice of one of the Jones Grad at Grad values, including:
Intellectually Competent
Socially Skilled and Mature
Compassionate
Socially Just and Responsible
Well-Rounded and Holistic
Money raised will be used to support Jones College Prep, funding items the school needs that are not covered by the CPS budget. Is your company interested in supporting one of the best schools in the state? 
Learn more about the various Sponsorship Levels. View the map of banner locations. Ready to commit? Download a Corporate Sponsorship form.
Questions? Please contact corporatedevelopment@friendsofjones.org.
We'd like to thank the following sponsors for their support: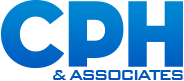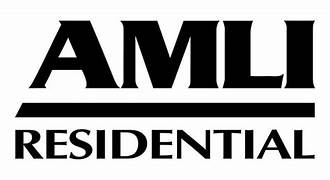 WE NEED YOU
TO MAKE OUR ONLINE AUCTION A SUCCESS!
Every Spring, Friends of Jones runs an online auction as another way to raise funds for our school. Our success each year depends largely on donations from families and the people they know. We want this auction to be our best yet! Please consider securing/donating: gift cards in any demonination; sports tickets; Lollapalooza or concert tickets; stays at vacation homes; special event opportunities; unique experiences not available to the public, etc.
SPRING BENEFIT SPONSORSHIP
HELP US CELEBRATE EXCELLENCE AT JCP
BY BECOMING A SPRING BENEFIT SPONSOR
Becoming a Spring Benefit sponsor is a great way for businesses and individuals to make a significant impact. We are seeking sponsorships that range from $1,000 – $10,000. Sponsors help us underwrite the event so that the funds we raise that evening will go toward benefitting the students and programs at our school.
As a sponsor, you will receive tickets to the event. In addition, your name/logo will receive exposure to over 250,000 people during the online auction, as well as will be displayed on monitors at the Benefit.
Click here for more information about Benefit Sponsorship. Download the Benefit Sponsorship form here.
Please contact benefit@friendsofjones.org for questions or more information on becoming a Benefit sponsor.
FOJ is a 501(c)(3) organization. Your contribution to Friends of Jones is tax-deductible to the fullest extent of the law. The Friends of Jones tax ID is 36-441-7670. Your tax-deductible acknowledgment will be sent via email or USPS. Please retain for your records.