GIVE TO THE FOJ ANNUAL FUND
BECOME A CORPORATE BANNER SPONSOR

Mark your calendars for the following important dates:
FEBRUARY 9, 2023

FOJ VIRTUAL BOARD MEETING

8:00 - 9:00am
This month's Board meeting will be held virtually via Zoom. Hope you can join us.
Join us virtually via Zoom:
Meeting ID: 843 3358 7367
Passcode: 51342
Friends of Jones invites you to the
2023 Benefit Season Kickoff with a…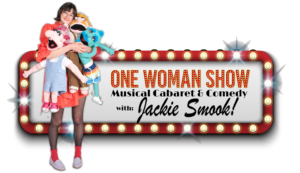 Sunday, January 29th
Trigger, 2810 West Addison Street
Free parking on California and Mozart
LIMITED TICKETS AVAILABLE
$75/ticket
Ages 14+ Show
Doors open 4pm, Show starts at 5pm
Appetizers and beverages will be available
Proceeds from this event's ticket sales support the Spring Musical, Mamma Mia, and other fine arts programs at JCP! Come meet other families, enjoy the show, and support our kids.
Can't make the show? Consider a donation...
Your Generosity Has Impact
Through our collective fundraising efforts, Friends of Jones provides vital funding to support initiatives and programs for projects big and small. Friends of Jones follows a grant funding process to help ensure your generosity has the greatest impact on the students of Jones College Prep.
Recent grants have made it possible for our students/staff to have/attend:
Start-up funds for student clubs
Registration fees for clubs in competitions
Funds to support community-building events
Subscriptions to academic resource materials
Transportation for athletic team travel in and around the city
Support for school-sponsored trips and competitions
Costumes, props and scenery for the school play and musical
Sport team uniforms
Supplies for clubs
Freshman Connection
Welcome and Graduation signage