WHAT IS FRIENDS OF JONES?
Friends of Jones is Jones College Prep's parent-run, non-profit organization that supports Jones College Prep and its mission to remain one of the premier high schools in Chicago. We are volunteers, donors and advocates who help expand and enrich the many outstanding educational opportunities at JCP. In short, we are all Friends of Jones!
Watch this engaging video to learn more about the impact Friends of Jones has on JCP students.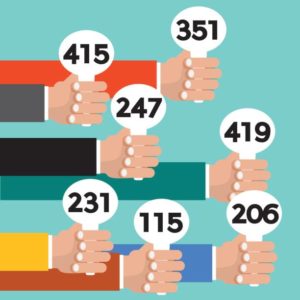 It's time to raise your paddles!!! For anyone unable to attend the FOJ Spring Benefit on March 20, you can still participate in the 2020 FOJ Spring Paddle Raise. Remember, all proceeds go to support the students of Jones College Prep.
We have made the difficult decision to cancel our live Spring Benefit at The Library. Instead, our annual Spring Benefit is now a virtual event, focusing on our:
and
Your Generosity Has Impact
Through our collective fundraising efforts, Friends of Jones provides vital funding to support initiatives and programs that are not otherwise covered by the school's annual operating budget for projects big and small. Friends of Jones partners with the administration to determine the greatest funding needs of the school and to help ensure your generosity has the greatest impact on the students of Jones College Prep.
Recent grants have made it possible for our students to have:
Freshman Connection
New technology, including digital media materials and dozens of Chromebooks
Subscriptions to academic resource materials
Transportation for athletic team travel in and around the city
Furniture for common area students spaces
Support for seniors who need help with graduation expenses
Start-up funds for student clubs(e.G. Model UN) and free admission to ALAS Fest
Costumes, props and scenery for the school play and musical
New choral risers and costumes for JCP choirs
Ceramic kiln for pottery classes
College Knowledge- ACT prep, AP testing and other support for higher education